Produktion & Miljö
·
Halmstad
Application Engineer, Albany International
We are looking for a self-driven person with a strong positive approach who is ready for a new challange. Is this you? Don´t hesitate to apply!
Albany International AB, is now looking for a Product Manager/Application Engineer, Foarming.
Our customers produce paper for printing/writing and packaging. In the forming section, The fabric acts as a conveyor and a dewatering device. As the fabric moves, water drains through it, while the fibers and fillers that form the paper structure form on the top of the fabric as the paper sheet is created. It is critical that the fabric provides a stable, durable environment to aid this process.  Multilayer technology created by Albany International is the standard for todays paper machines worldwide. Albany International is the global market leader for paper machine clothing (fabrics) for pulp and paper industry.
Now we are searching for a person with a good technical and analytical skills as well as understanding the commercial side. Experience and knowledge of technical textiles or from the paper and pulp industry is an advantage.
Position description
The position is based in Albany's facilities in Halmstad (Sweden) and reports to the Director Application forming. You will be working with the  fabrics in Sweden, Norway and Denmark. The role will with knowledge and technical understanding support the sales- and service department in customer related issues and will hold presentations and training within the product area. You will be responsible for applying and designing forming fabrics and function as a link between the customer, production and R&D.
The role will also follow up current installations and trials at the customer site on regular basis.
Requirements
Degree in engineering or similar experience is required. You should have experience working in an industrial organization. The position requires that you have good IT knowledge and SAP experience is a merit. Further you should be accustomed to travel . Fluent in Swedish and English both written and verbally is a requirement.
Personal Profile
To be successful in the position you should be self-driven and have a positive approach. Further you should have the ability to engage people and communicate in a positive approach with both internal and external stakeholders. You should also be able to structure and organize your work and communicate technical matters in a successful way. The position requires that you have a broad technical knowledge.
Application and contact
This recruitment is managed by PS Partner. If you see the position at Albany International as challenging and interesting, please apply through www.pspartner.se. Interviews will be conducted continuously. Should you have any questions regarding this position please contact:

Mats Törn
+ 46 761 645969
Kerstin Stener
+46 0703 04 69 19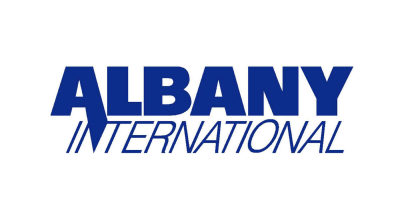 Avdelning

Produktion & Miljö

Platser
Rekrytering eller interim?
De flesta av oss upplever någon gång att det är dags för något nytt. Och för varje år som går samlar du på dig unik erfarenhet som formar dig som person och arbetare. Ibland vill man hitta en ny fast plats att växa på medan andra söker variation i sina uppdrag. I en labyrint av arbetsmöjligheter hjälper vi dig hitta din nästa utmaning.
Om PS Partner
Vi på PS Partner tror på idén om det perfekta uppdraget för varje person. Ibland behöver man bara lite hjälp för att hitta det. Vi hjälper seniora kandidater att hitta nya utmaningar där de kan leva upp till sina bästa förmågor och bidra med expertis som verksamheter allt för ofta går miste om.
Produktion & Miljö
·
Halmstad
Application Engineer, Albany International
We are looking for a self-driven person with a strong positive approach who is ready for a new challange. Is this you? Don´t hesitate to apply!
Läser in ansökningsformuläret